Overview of Teaching Multiple Examples
Teaching multiple examples is a strategy that uses a variety of responses and examples in order to teach a social skill under different environmental conditions.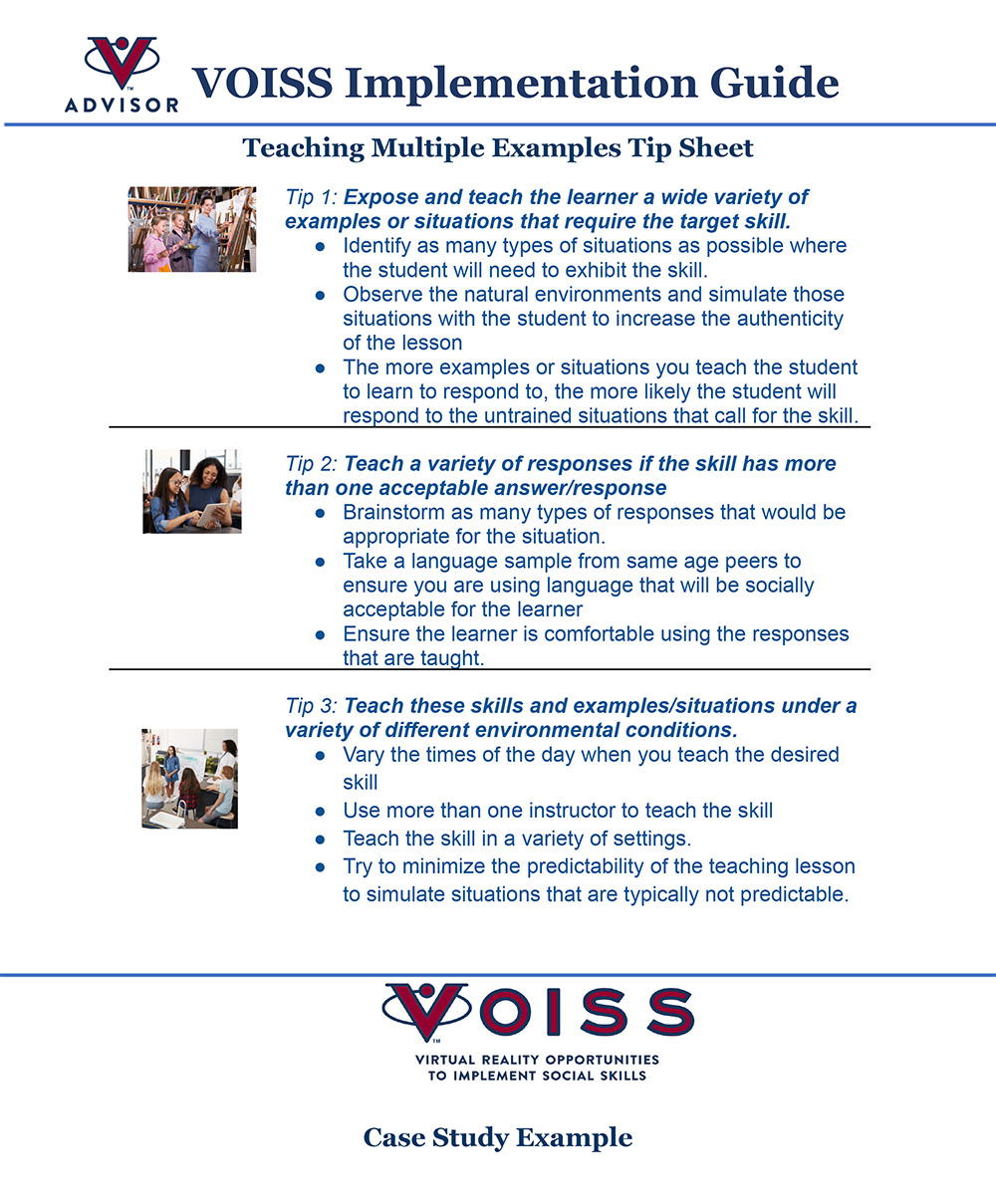 This article, published by the Autism Helper, provides examples and tips of how to teach multiple examples and includes a video on how to implement one of the teaching examples.

From Educate Autism, this article briefly explains what multiple example training is, why the teaching strategy is important, and the behavioral generalizations that come from using multiple example training.