Overview of Behavior Traps
Embedded Opportunities, also referred to as "Behavior Traps" are a generalization tactic where an educator creates a situation where a student can practice social skills in their day-to-day activities and receive natural, positive reinforcement to support the continued use of the skill.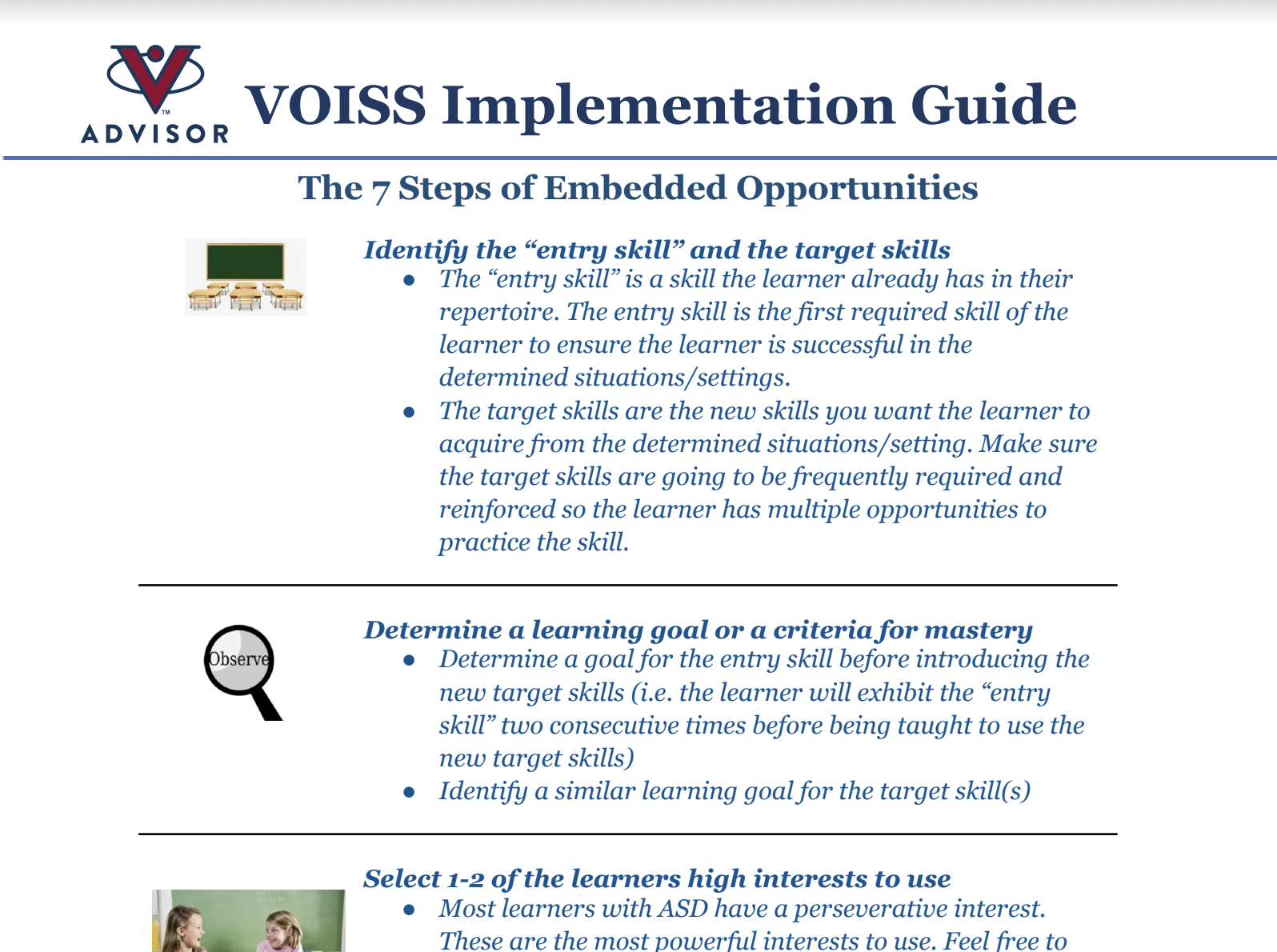 This article describes the characteristics and uses of a behavior trap, identifies the five steps involved in setting up a behavior trap, and lists twenty-five practical behavior traps to use with students.

This quick case study lists seven implementation steps for aiding students with behavior mastery and a social narrative worksheet to use with students.

In this article, researchers describe how students' special interests can be used for correspondence training and discuss different implementation strategies to use during times of transition.

Created by Bobby Huffman, an intervention specialist at Upper Arlington City Schools, this downloadable PowerPoint presentation aims to explain how to use students' special interests to aid in their behavioral, academic, and skill development.