Overview of Visual Supports
Visual Supports is a strategy that capitalizes on the visual strengths of learners by providing various types of pictures or illustrations that support desired information.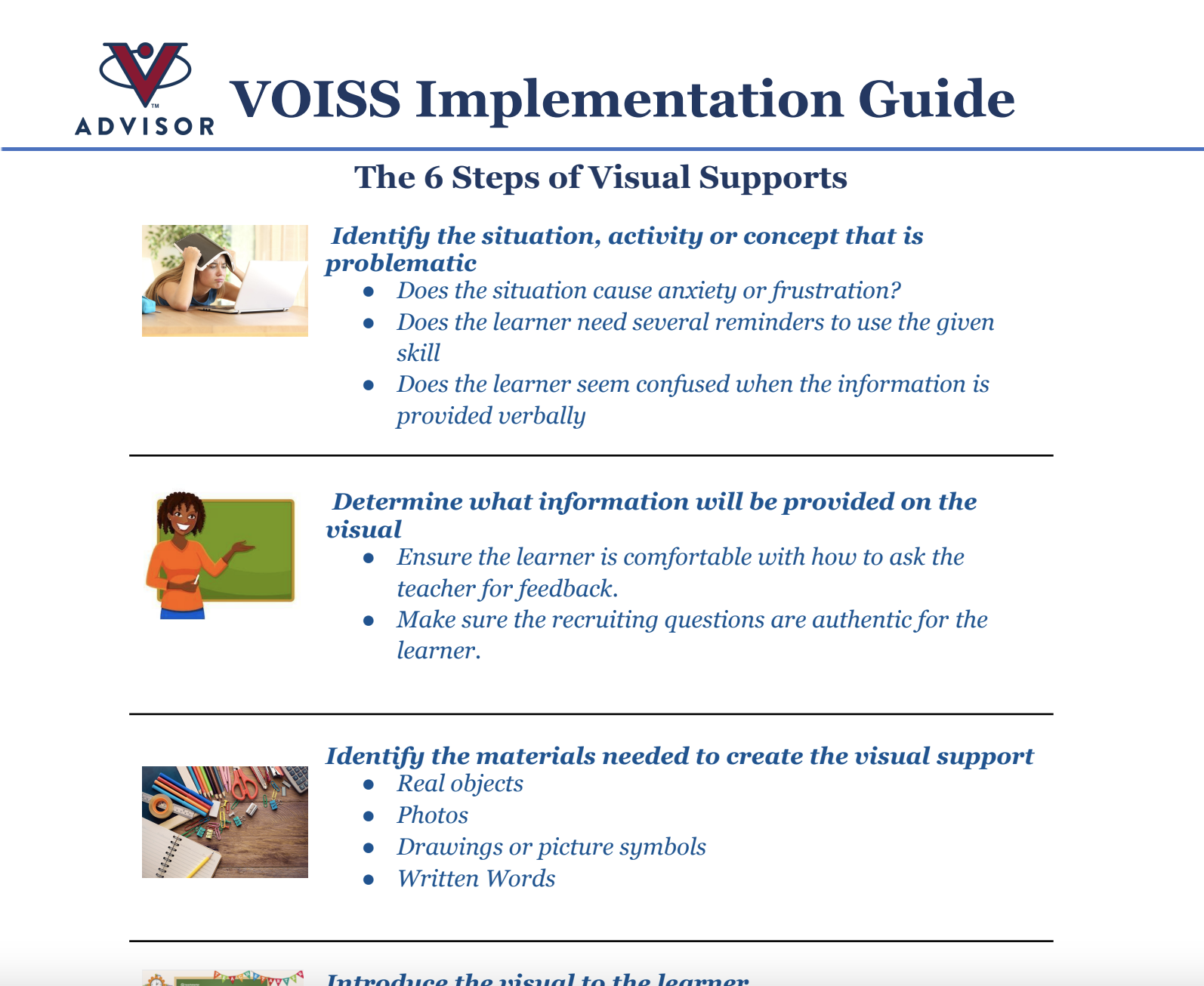 The Austism Internet Modules, created by OCALI, guide users through case studies, instructional videos, pre- and post-assessments, discussion questions, activities, and more. Please Note: To access these OCALI modules, you need to create a free account with OCALI.

This library of visual support resources includes files (websites, activities, printable materials, etc) related to the areas of self-regulation, social narratives, incentive/reinforcement plans, visual schedules and cues, graphic organizers, and structured tasks.

This Conversation Map, a printable resource created by OCALI, provides a guide to help an individual initiate and maintain an interaction with others. The Conversation Map takes into consideration the perspective and interests of others to support social problem solving.

For those interested in purchasing visual supports for their students and/or classrooms, this webpage features a variety of different visual supports, which can be filtered by age group.

Similar to the resource above, this webpage features a variety of different for-purchase visual supports, which can be filtered by age group.

This fifty-minute presentation recording, created and presented by Laura Ferguson, helps viewers understand of various forms of visual supports they can use in the home, classroom, or community.

This downloadable tool kit, created by Milestones Autism Resources, defines a variety of visual supports and how they can be used to help increase communication.