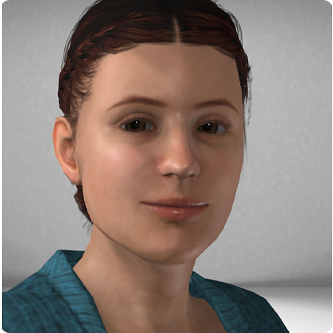 ROLE IN SCHOOL & IEP TEAM:
Provide instruction, programming and support to students in the SPED classroom and the general education environment. Design programs for paras, other professionals and peers to use with students in SPED room and general education setting. Monitor student progress and communicate with the IEP team regularly with updates & check-ins.
How I use VOISS ADVISOR:
I use VOISS Advisor to access lesson plans for teaching generalization of social skills mastered in the VOISS app. The lesson plans serve as a guide, it gives practical examples of ways to integrate skills into the school environment. The operational definitions in the lesson plans have been useful as guides when the team writes the student's social/emotional goals and benchmarks. The examples of visuals and scenarios used in the lesson plans have helped me with creating individual materials for my students. Reading the Classroom Stories has really helped me understand how other SPED teachers have used the entire VOISS system to design & deliver social skills instruction for their students, with success! Another plus about the VOISS Advisor website is access to the Progress Monitoring tool that syncs with the app to inform me about student progress in the virtual scenarios.
Here's how advisor has made my planning easier:
VOISS Progress Monitoring, I use for…
Tracking a student's performance on the VOISS app. It even tells me how long it takes a student to complete the scenario and their accuracy with the targeted skill.
Help decide when it's time for a student to start working on generalizing the social skill to the natural environment.
The "Evidence-Based Practices" tab, I use for…
Learning more about the specific instructional methods and strategies embedded in the lesson plans.
To train paras, peers and general education teachers on the instructional methods, generalization tactics and support strategies.
VOISS Access, I use for…
Learning the features of the app & how to use it.
I show these videos to students as a model for using the app.
Here's My Route:
Website Map:
Evidence-based Practices
Instructional Methods->Role Playing
Videos, Implementation Guide, Additional Resources