Overview of Recruit Reinforcement

Recruiting reinforcement is a strategy to teach learners to elicit positive feedback for a given social skill.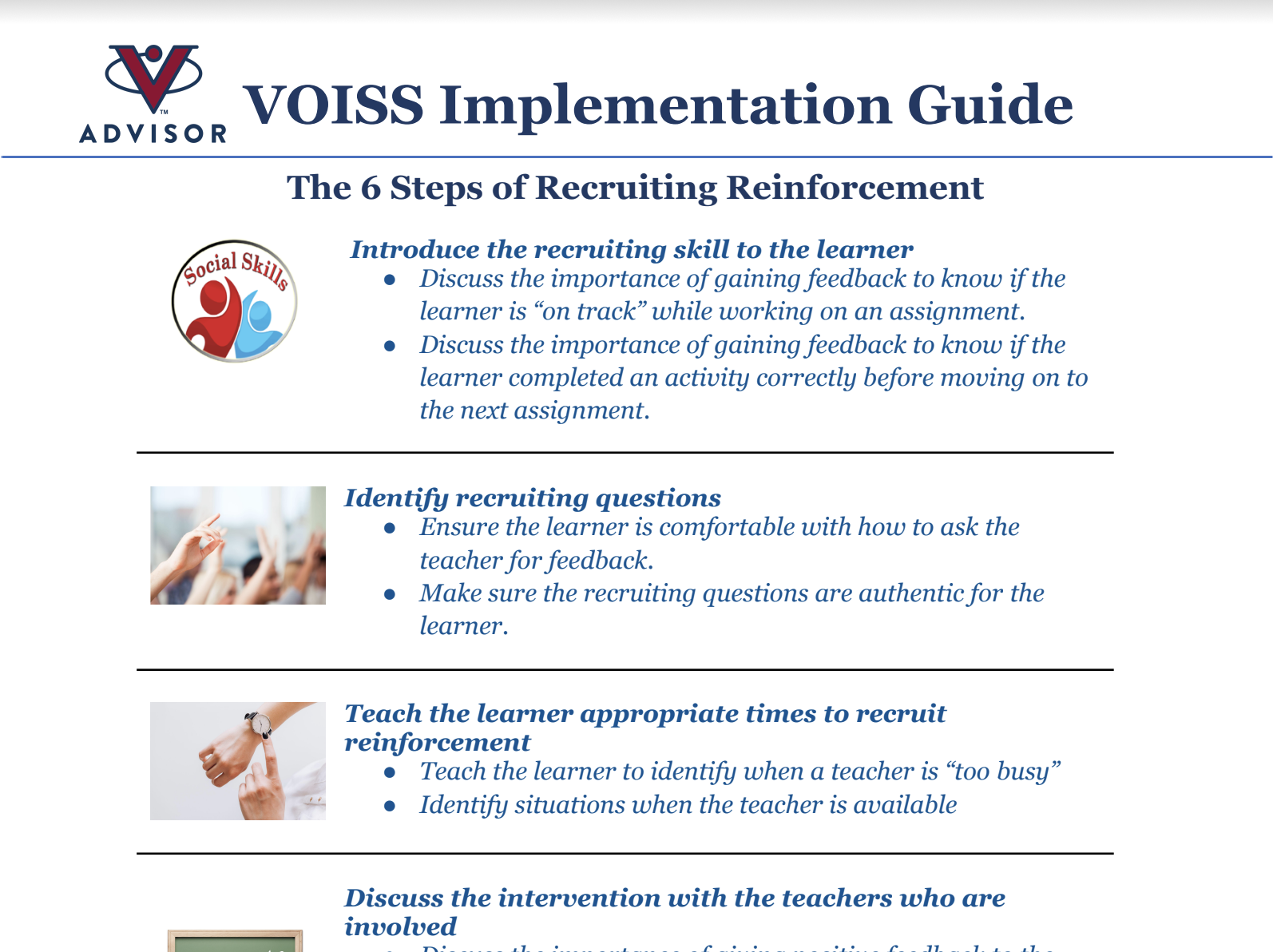 For those looking for quick-read resources, this one-page tip sheet provides five recommendations on how to recruit reinforcement.

This article, originally published in the Journal of Behavior Education, reviews existing research that addresses teaching students how to recruit positive attention and identifies recommendations on how best to recruit this attention.