Prompts are additional teaching techniques used to increase the likelihood of desired behaviors when the individual isn't responding to the general instruction.
Teachers in Action – Least-to-Most Prompting
Teachers in Action – Most-to-Least Prompting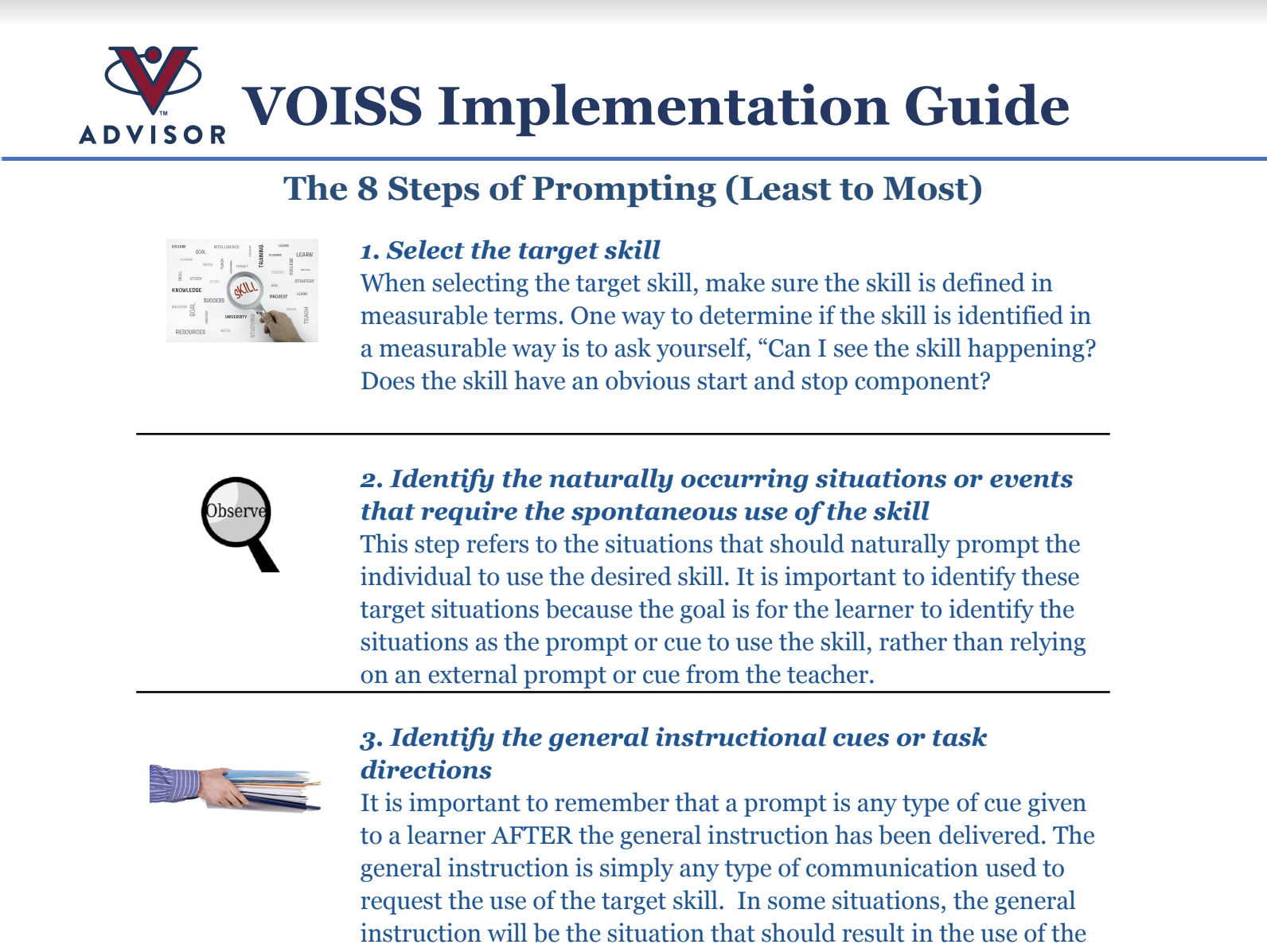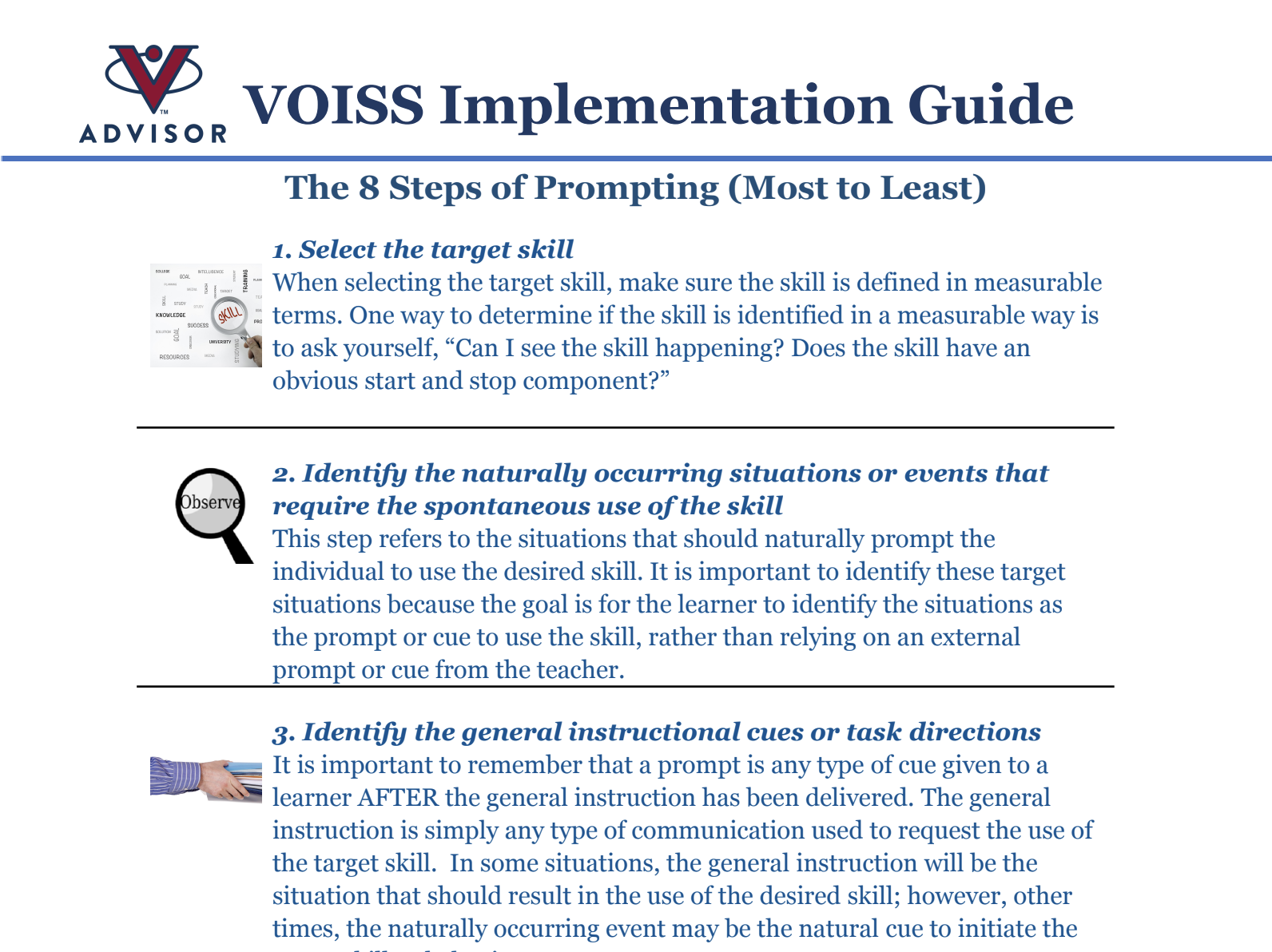 Located on the Nebraska Autism Spectrum Disorders Network website, this two-minute video shares the different levels of prompting involved in behavior shaping and skill acquisition. The webpage also includes a downloadable document that provides an overview of prompting.

This article, published by the Autism Helper, provides an overview of prompting and identifies six different methods of prompting: full physical prompts, partial physical prompts, modeling, verbal prompts, gestural prompts, and visual prompts.

The Austism Internet Modules, created by OCALI, guide users through case studies, instructional videos, pre- and post-assessments, discussion questions, activities, and more. Please Note: To access these OCALI modules, you need to create a free account with OCALI.