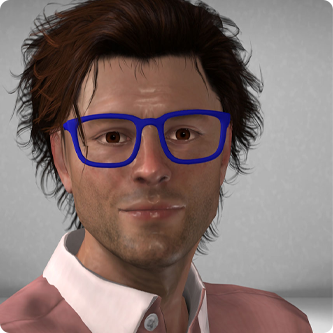 General education teacher
ROLE IN SCHOOL & IEP TEAM:
Instruct students based on common-core standards & curriculum. Use an inclusion model to support students who receive SPED services while they are in the general education setting. Collaborate & plan with SPED IEP team members for individual students. Help select peers in the general education classroom to assist with roleplay and support generalization of social skills.
How I use VOISS ADVISOR:
I use VOISS Advisor to access a lesson plan for a targeted social skill. Then I ensure the school environment is set up so the student can practice social skills. As an IEP team we decide what social skills to work on. If there is a certain instructional strategy, support strategy or generalization tactic within the lesson I'm not familiar with, I will use the "evidence-based practices" links to learn more about it. I've also found it helpful to read the Classroom Stories to see examples of how other teachers & teams have used VOISS in the general education setting.
Here's how advisor has made my planning easier:
The Lesson Plans…
First I read the "Lesson Plan Outline" section to gain an overview of the lesson, this lets me know if I need to look up the provided resources on generalization, instruction or support strategies.
The "Lesson Implementation" section of each lesson plan is what I focus on next. I use this as a "how to" guide for embedding social skill generalization in my classroom.
Classroom Stories
I have found the "Supporting Skills" section & the specific students' lesson plans to be very useful. These sections let me know what lesson plans could be used to help a student with social skills they don't have yet.
Here's My Route:
Website Map:
Teach Social Skills->Lessons Plans-> (outline & lesson implementation)
Evidence-Based Practices->Instructional Methods, Strategies and Generalization Tactics
Classroom Stories->Supporting Skills & "Arturo's Lesson Plans"